Cry of the Bunyips
A novel by Jeff Pages
Available free of charge as a PDF ebook here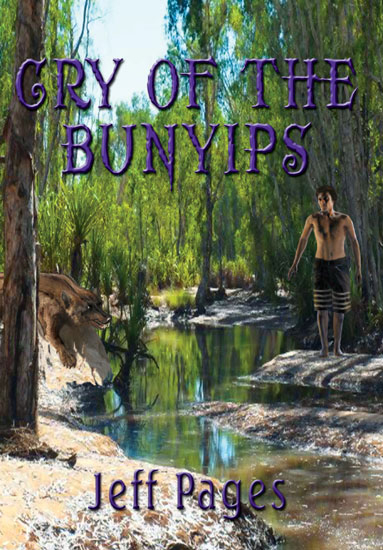 Cornipean bunyips are small placid animals, popular as pets throughout the Meridian Empire. Frizian honey is their weakness though, a trait exploited in the outlawed sport of bunyip-baiting where just a mouthful makes them fight to the death.
On Earth, their mythical namesakes haunt the swamps of south-eastern Australia, devouring anyone straying too close at night. But are they connected in more than just name?
For Joel Morison, a quiet holiday with the Collins family in Victoria's Bunyip State Park goes horribly wrong when twelve-year-old David disappears while bushwalking. In attempting to find him, they become pawns in a conspiracy dating back to the first settlement of Cornipus and the secret annihilation of that world's indigenous people.
Set two years after The Mind of the Dolphins, this story continues the adventure begun with Barefoot Times and Call of the Delphinidae.

Welcome to the Cry of the Bunyips Website
Cry of the Bunyips is the long-awaited fourth volume in the Barefoot Times series, following the exploits of the Collins family and their friends in unravelling the mysteries of the universe, specifically bunyips this time. For Clem and Russell, too, life in the newly reformed Black Delphinidae is about to be turned on its head as they infiltrate a clandestine bunyip-baiting ring on Cornipus.
Here you'll find a preview of the first chapter, some bunyip folklore, photos from the real-life Bunyip State Park, imagery of the time nexus, a map of the Meridian city of Azarath, a refresher on the cast from previous books, the Collins family tree, an author's commentary and other background material.

Visit the book's blog at http://cryofthebunyips.wordpress.com for more news, trivia and the Joel's World prelude to the novel.
Vital Statistics
Publisher: Zeus Publications
ISBN: 978-1-921731-82-2
Pages: 389
Words: 115,700