Call of the Delphinidae
A novel by Jeff Pages
Available free of charge as a PDF ebook here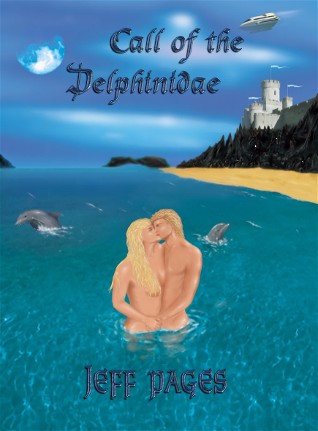 Morgoth the Enlightened has ruled the galaxy for a million years but his days are numbered, for when sixteen-year-old Mary Anderson visits the palace on a two day school excursion, she sets off a chain of events that will ultimately lead to his downfall.
Rescued from Morgoth's clutches by her friends Ron and Brian, Mary falls into the arms of the Delphinidae, the dolphin-worshippers of Bluehaven. Under their guidance and instruction, she hears her calling and undertakes a perilous journey to a distant galaxy and a planet named Earth.
There she must bear the child of a native of that world, a child destined to play a crucial role in Morgoth's demise.

Welcome to the Call of the Delphinidae Website
This story is set in the same universe as my first novel, Barefoot Times, but is not a sequel. Rather it tells the tale of Aaron's parents; Mary, a Delphinidae priestess from the planet Bluehaven, and Bobby, an Earthling from the town of Narrabri in country New South Wales. Those who have read Barefoot Times will recognise some of the characters and should enjoy seeing a few of the pivotal moments of that story from a different angle, while others I hope will find it a satisfying tale in its own right.
Here you'll find a preview of the first chapter and some additional background material about this new book.
Vital Statistics
Publisher: Zeus Publications
ISBN: 1-9211-1852-0
Pages: 375
Words: 112,000